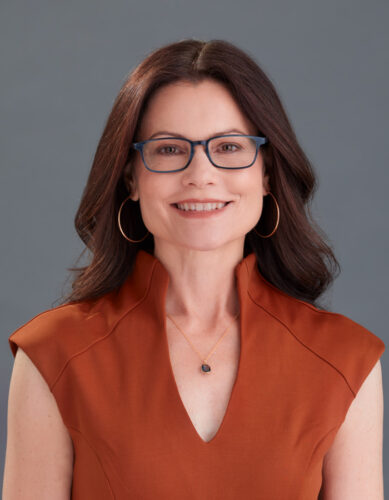 Shelley Trott is Chief Program Officer for the Kenneth Rainin Foundation, serving on the Foundation's executive and leadership teams. In this role, she advances organizational strategy, supports a diverse grantmaking portfolio, and fosters collaboration, evaluation and learning, innovative program investment strategies, and impact.
Before holding this position, Shelley was Director, Arts Strategy & Ventures, leading the Foundation's strategic direction for the arts. Shelley joined the Foundation in 2009 as one of its first employees and has played an integral role in the evolution of its three program areas. Shelley has extensive nonprofit and philanthropy experience. Her past work as a dance and media artist has informed her entrepreneurial and collaborative approach.
Under Shelley's leadership, the Rainin Foundation's Arts program established a reputation for taking smart risks and gained national recognition for its visionary work. She was instrumental in establishing the Community Arts Stabilization Trust (CAST), an inventive nonprofit model founded on the belief that the arts promote strong, vibrant, diverse communities. CAST secures permanent, affordable space for arts and cultural organizations to facilitate equitable urban transformation. The model is being adapted to serve the broader nonprofit sector, exceeding expectations around scale and replication, with the potential for national impact. She regularly advocates for the important role the arts play in innovative place-based approaches to vibrant and inclusive communities. In 2014, Shelley was awarded the Council on Foundation's prestigious Robert Scrivner Award for Creative Grantmaking for her work with CAST.
Shelley earned a BA from Wesleyan University and an MFA from California Institute of the Arts. She is Board President of Immersive Arts Alliance and the Community Arts Stabilization Trust.