Board of Directors
Staff & Board Demographics
We believe that the people who make up the Rainin Foundation should reflect the richly diverse communities we serve, and we continue to work toward that goal. As an evolving organization, we know our work benefits from unique viewpoints. We started benchmarking demographic data of our staff in 2021 and wrote about the process in our blog "Supporting A More Equitable Future Through Data." In 2023, we began collecting demographic data for our Board. We expect to share updated demographic data on an annual basis.
Our optional and confidential survey collected data across five categories—Gender Identity, Age, Race/Ethnicity, Sexual Orientation and Disability. Disability was a new category for 2023 and mirrors the Foundation's commitment to improving accessibility. Recognizing that Gender Identity, Race/Ethnicity and Sexual Orientation are complex and challenging to define, staff and board could self-identify or select from a list of options.
The charts below provide a snapshot of our staff, senior leaders (Supervisors, Managers, Directors and C-level Executives) and Board members as of August 2023. Explore the data in an accessible PDF.
Gender
Race / Ethnicity
Disability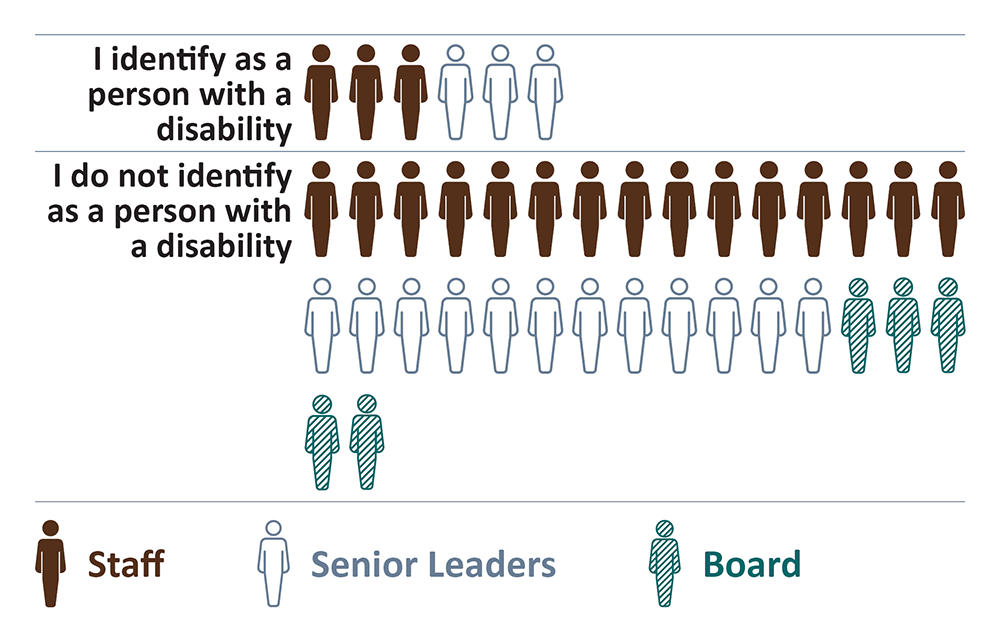 Age
Sexual Orientation