The Open Spaces Program grantmaking is paused as we explore how to deepen our support of artists doing this work and our commitment to the field of temporary public art. As part of this process, we will announce new funding opportunities in 2024.
About The Open Spaces Program
The Open Spaces Program supports partnerships between nonprofits and artists to create temporary, place-based public art projects that are responsive to issues relevant to communities in San Francisco and Oakland. This grantmaking program supports projects that:
Are visionary, timely and relevant to the communities they seek to serve
Include an artist-initiated process of community engagement
Expand the boundaries of public art and support artists in advancing their practices
Leverage civic and neighborhood resources and cultural assets
The Open Spaces Program prioritizes:
Mutually beneficial and authentic partnerships between organizations and artists
Collaborations across various disciplines, diverse media and technology
Projects taking place outdoors at sites accessible by public transportation and in accordance with current public health guidelines
Projects that compensate artists at a significant level. Projects are required to designate at least one-third of the grant funds to the artistic project team and their direct expenses for creating the work
Timely, compelling projects that are relevant to the community and consider the unique context of where they take place
A thoughtful approach to community engagement
Projects that expand the boundaries of public art and support artists in advancing their practices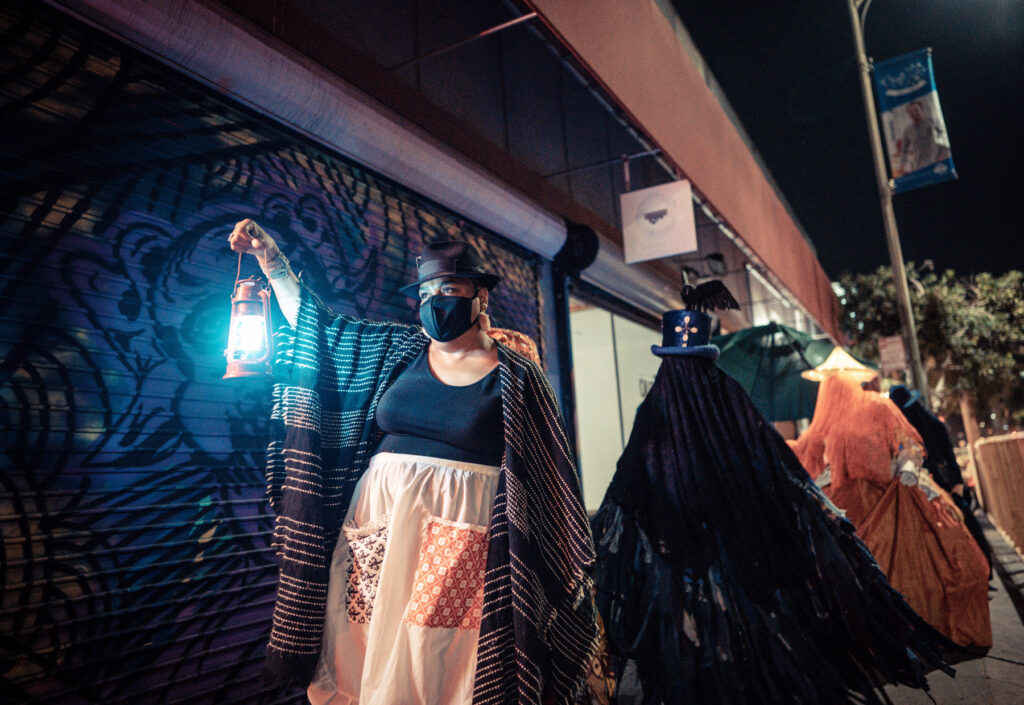 Visionary Public Art
Click the icon in the top right corner below to scroll through a gallery of videos featuring Open Spaces Program grantee projects.