This blog was collaboratively written by the Kenneth Rainin Foundation's Executive Team
A few years ago, the Kenneth Rainin Foundation embarked on a mission to explore how we could play a role in building a more diverse, equitable and inclusive future. Like many other foundations on this journey, a core part of our process has been documenting and sharing what we're learning and, just as important, the actions we're taking. In another update, the Rainin Foundation's CEO, Jennifer Rainin, wrote about what we've accomplished. Today we are sharing some of the key lessons that helped us advance and deepen our diversity, equity and inclusion (DEI) effort long term.
Some organizations in our philanthropy and grantee communities are deepening their DEI commitments; some are just getting started. We've seen the value of learning together along the way. In that spirit, we hope these lessons can not only shed light on our growth thus far, but also help enrich others' equity work, however early or far along it may be.
Lesson 1: Leadership Is Essential To Sustain DEI Efforts Long Term
Though it includes rewarding moments, confronting racial inequity is also heavy and ongoing work. We learned an important lesson along the way: sustaining change in an organization requires an active and consistent commitment from the top. Many of the questions that emerged at the outset were strategic ones that required looking inward—What could equity look like, internally and externally? Who would be involved in the work? We took some important steps to address these questions over time. For example, at the recommendation of an equity consultant, each of us on the Executive Team created a personal DEI commitment statement to outline specific actions we will take and to model the vulnerability and curiosity we expect to see across the organization. On our blogs, Foundation leaders share how they are addressing equity.
"Envisioning a collaborative, collective DEI process has helped us sustain the effort over time."
These steps helped leadership set the tone that DEI was an institutional priority. And they set an expectation that everyone in the organization would carry the work together, which distributed ownership of the work. Envisioning a collaborative, collective DEI process has helped us sustain the effort over time. It's not uncommon to hear from people of color that they sometimes feel they carry a disproportionate emotional burden. Our intention is to encourage all staff, especially white colleagues, to lighten that burden by participating, advocating for, and supporting their non-white colleagues.
Four years in, we're so proud and inspired to see our entire staff actively involved in the DEI process. Our Employee Experience Advisory Group, which grew out of initial DEI and Culture internal work groups, allows staff to stay involved in advancing DEI initiatives and setting priorities. The group is voluntary, meets monthly and sends out meeting recaps, which allows flexibility for everyone to stay engaged in the work even when they cannot attend every meeting.
"It has taken time and continued effort to build the relationships and trust that nurtures a safe space for intimate conversations."
Lesson 2: There Isn't One DEI Expert
At the start of this work, the Foundation hired a DEI consultant, and the conversations that stemmed from that process clarified how each of us, with our own lived experience, approach DEI work from a different place. This reality presented several challenges. One was a need at times to reconcile viewpoints between experts and participants. Another was a need to ensure that we were giving attention to all voices, not only the loudest. Coming up with a shared language around the work meant having numerous staff conversations about how each of us experienced racism, and how that was rooted not just in a national history, but a personal one. It also meant getting comfortable with the discomfort. Interacting on such a personal level was new territory for us and many of our colleagues, and it has taken time and continued effort to build the relationships and trust that nurture a safe space for intimate conversations.
A consultant gave us ways to open and guide these conversations, but ultimately, the work was internal, both organizationally and individually. With time and effort, our understanding of one another expanded, as did the questions and processes we needed help with. We learned two key lessons about working with consultants along the way. One was that there is no such thing as an all-in-one DEI expert, and finding the right expertise evolved over time. It also helped to partner with a consulting firm familiar with philanthropic organizations, because they understood our structure and were well equipped to help us build a framework that felt tailored to our mission.
Lesson 3: Everyone Starts This Journey From Their Own Place
It's worth reiterating: Each person examining equity in their life and in their work is starting from their own place. This means not everyone in the organization will internalize the value of the work in the same way, at the same time. It's inherently personal and the nature of the work means we're learning how to be in relationship with one another in real time. As leaders, we see that it is important to make space for different perspectives and to look for opportunities where disagreement and discomfort can generate curiosity and openness.
"Not everyone in the organization will internalize the value of the work in the same way, at the same time."
At the Rainin Foundation, creating that space has taken many different forms. Co-creating and prioritizing a learning agenda helps us embrace and deepen our understanding of the work each of us needs to do. Movie screenings and book club meetups offer ways for us to socialize and bond while complementing our learning agenda. To share one example, our partnership with SFFILM funds narrative feature-length films that address social justice issues, so watching these films (including Fruitvale Station, We the Animals, and Miss Juneteenth) together as a staff sparked insightful conversations about racial identity and inequity. Some of our staff also participated in conferences such as Othering & Belonging, and later relayed what they learned. These experiences create touchpoints for each of us to connect, build trust, and ultimately reach a shared understanding.
Lesson 4: Mistakes Are Key Opportunities To Deepen The Work
This journey is far from perfect or easy—and that's part of the point. As our staff works to build trust and engage in difficult conversations, leadership and facilitators play an important role in creating an environment where everyone can speak honestly, openly and from a place of empathy. We haven't always gotten it right, and we've learned that mistakes are not just inevitable, but an essential part of growing and seeing each other.
"We've learned that mistakes are not just inevitable, but an essential part of growing and seeing each other."
Each moment of tension—either as a group or between individuals—gives a chance to adjust our approach. Together our staff created meeting agreements to establish a set of ground rules for how we aspire to interact with each other. Everyone participated in a full-day workshop and shorter, ongoing trainings on "Crucial Conversations," a methodology for staying in dialogue when the stakes (and emotions) are high. We also made one-on-one coaching sessions available to assist staff members with learning more about specific topics, including unconscious bias, DEI terminology and how to move from a judgement to inquiry mindset. One highlight has been articulating a collective DEI vision statement, which helped all of us build not only a shared understanding but also served as a guiding star. The underlying lesson here is the value of sitting with discomfort as it surfaces and working through it over time.
Lesson 5: Keep Communication Open And Consistent
An important recurring theme, especially for us on the Executive Team, is the value of proactive communication. This work is long-term, so documenting and sharing the conversations and learnings as we go is crucial to setting clear goals and expectations, and keeping the lines open between leadership and staff. We've found that communicating through a variety of methods and regular touch points is key to make the Foundation's progress visible and to keep the momentum going. These include all-staff emails, updates and report outs during all-staff meetings, shared documents and designating a note taker who can follow-up after each meeting.
"Our collective efforts to practice openness, empathy and curiosity are nurturing a culture of trust."
Of course, communication goes both ways. Several tools help us solicit anonymous feedback from staff to gauge satisfaction and understanding. To name a few: online surveys, Zoom polling and collaborative platforms like Easy Retro. Ultimately, these tools have worked well because our collective efforts to practice openness, empathy and curiosity are nurturing a culture of trust.
Our Work Continues
All of us at the Foundation remain fully engaged in equity as a core value of our mission. This is long-term work that is helping the Foundation become a more effective organization and partner as we move closer to our vision of a more diverse, equitable and inclusive future—where Bay Area artists thrive, Oakland children unlock their extraordinary potential, and Inflammatory Bowel Disease patients live healthier lives. We look forward to sharing more progress and lessons as we continue to grow and transform.
About The Authors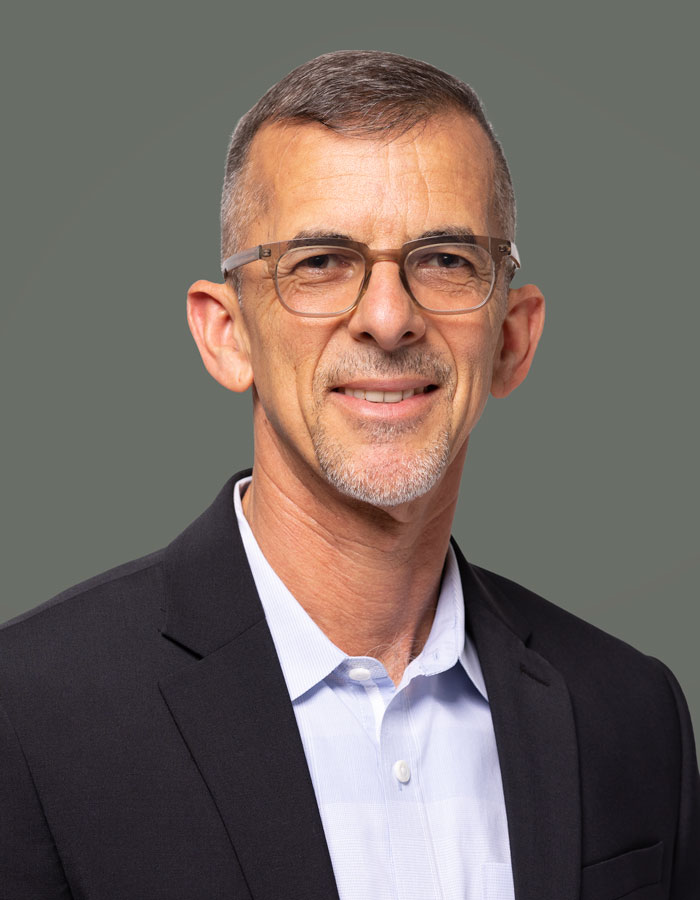 Laverne Matias-González
Director, Employee Experience and Culture
Shelley Trott
Chief Program Officer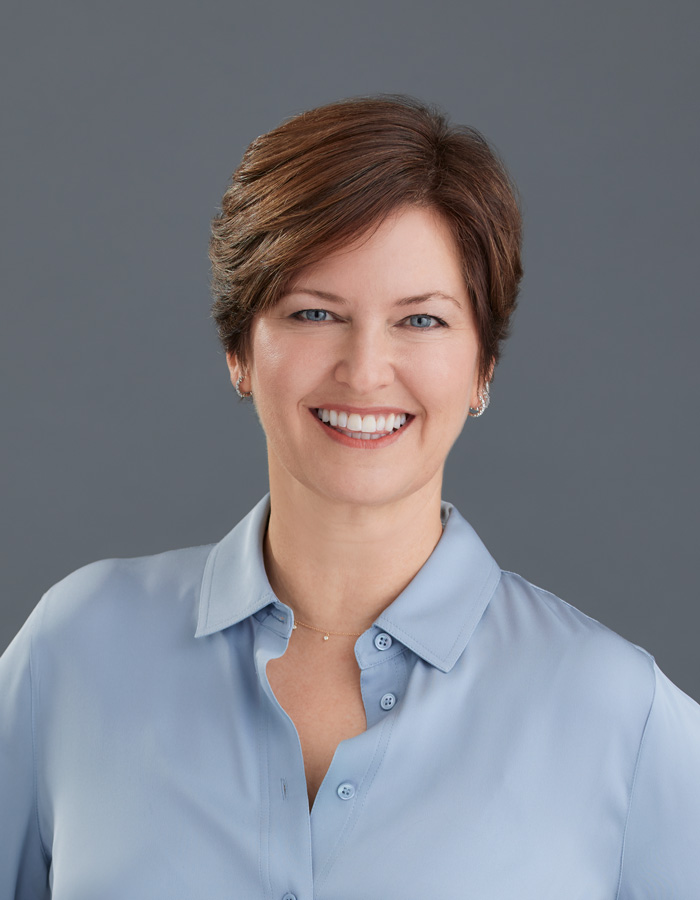 Jennifer Rainin
Chief Executive Officer
Lauren Webster
Chief Financial & Administrative Officer